You can easily connect smart light bulbs, switches, or dimmers from both Heimgard or other leading brands such as IKEA, Philips Hue, and ELKO directly to your Heimgard Hub.
At the same time, we know that many have already connected and configured their Philips Hue smart bulbs to a Hue Bridge, and for various reasons such as the use of "Hue sync", want to keep the bulbs connected to the Hue Bridge.

Information on how to connect your Hue Bridge to the Heimgard Hub can be found further down the page.

Why move light sources from Hue Bridge to Heimgard Hub?
One less box | You free up an Ethernet port on your router, and have one app to deal with.

Signal boosters | Light sources connected to power will act as signal boosters for other smart home devices connected to your Heimgard Hub. Since the light sources often cover large parts of the home, this can be of great value to get good signal coverage for everything from smart locks to smoke detectors.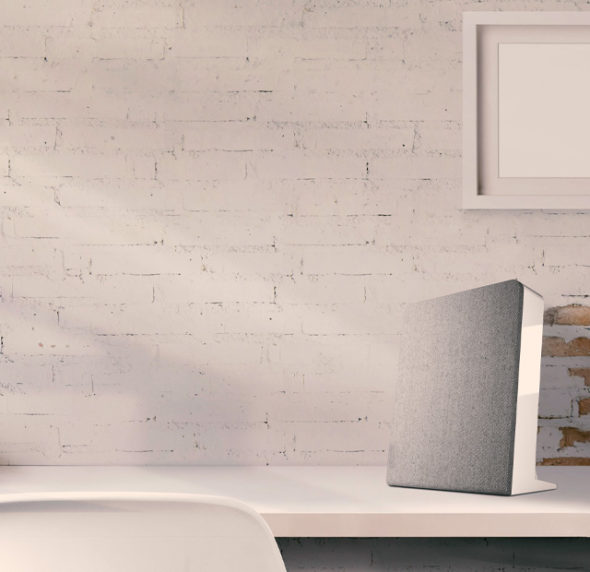 Why keep light sources connected to Hue Bridge?
HUE Sync | You can still use functionality in the Hue app that is not offered outside of this (such as Hue Sync for example).

Updates | The light sources are updated with the latest software update from Hue Bridge.

Both apps can be used | Even if you keep the light sources connected to the Hue Bridge and connect it to your Heimgard Hub, you can still use both the Heimgard and Hue app to control the light sources.
How to connect Hue Bridge to your Heimgard Hub
1. Make sure your Heimgard Hub and Hue Bridge are connected to the same network/router.
2. Press the large, round (push-link) button in the center of your Hue Bridge.
3. The light sources connected to your Hue Bridge will now appear as unconfigured devices in the Heimgard app. As for other devices you have connected to your Heimgard Hub, you choose individually which rooms the different light sources should be connected to (create more rooms if necessary).
Create everyday magic with smart lighting from Heimgard
Expand your smart home with smart lights, and automate the lighting with a motion sensor, or a schedule in the app