One of the major advantages of a smart alarm system for your home or cabin is that you will receive direct notifications on your phone if something happens. It's of little use if smoke detectors or leak detectors beep loudly and for a long time if you're not present to hear them.
With Heimgard, you can make your home or cabin as safe and secure as you want. Dive right into a smart alarm or security package or start small with an optical smoke detector or three, which will also send you notifications on your phone if something unexpected occurs.
Stop renting and start owning!
Enjoy a discounted starter pack by signing up for a 12-month plan for the Heimgard fully monitored alarm service.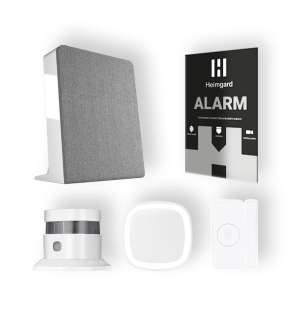 Heimgard Boligalarm Startpakke Leilighet
Betal 299 i dag og 299/mnd (12 mnd bindingstid)
Tilkoblet Avarn's døgnbemannede alarmstasjon
Etter 12 mnd eier du utstyret selv (pris for pakken uten avtale 3896,-)
Connected to an EN-approved alarm station.
Fast guard response included in the price!

With a smart home alarm from Heimgard, you are connected to Avarn Security's 24/7 manned alarm station. If there is a fire or break-in, you will be contacted immediately, and guards will be dispatched to your home or vacation property if needed.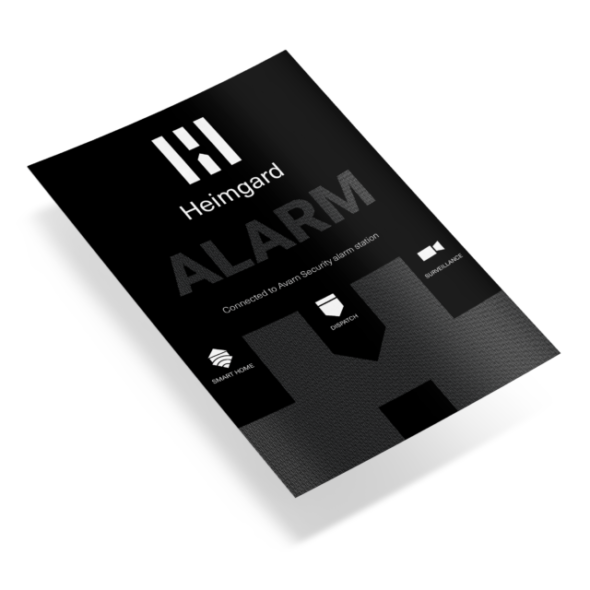 Fixed low monthly rate of
Only 299 NOK.
We prioritize security and flexibility. If you already have a Heimgard Hub or Smart Router/Mesh System, you can easily activate or deactivate the service directly in the app.

And, of course, it's the same fixed monthly price, regardless of the number of connected security components.
Completely Flexible
We acknowledge that your needs may change.

With Heimgard, you don't need to call customer service to activate or deactivate your subscription.
You also avoid a 3-month notice period.*
In the app's services section, you can easily activate and deactivate the connection to the alarm station yourself.

If you deactivate the service, you will still be able to control lights, heating, locks, alarms, and energy from the Heimgard app, but you won't be connected to a 24/7 manned alarm station in case of an incident.

*Starter packs purchased at a reduced price with a 12-month contract will require an equipment buyout if the contract is terminated during the contracted period.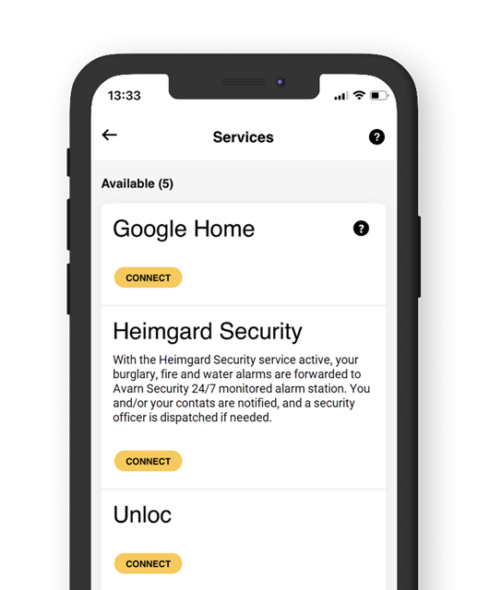 When time matters the most.
What happens when the smoke detector is triggered and you're not at home?

Relax and have peace of mind, whether you've closed down your cabin for the season or you're simply out shopping.

With a smart home system from Heimgard, you receive instant notifications on your phone if security detectors are triggered.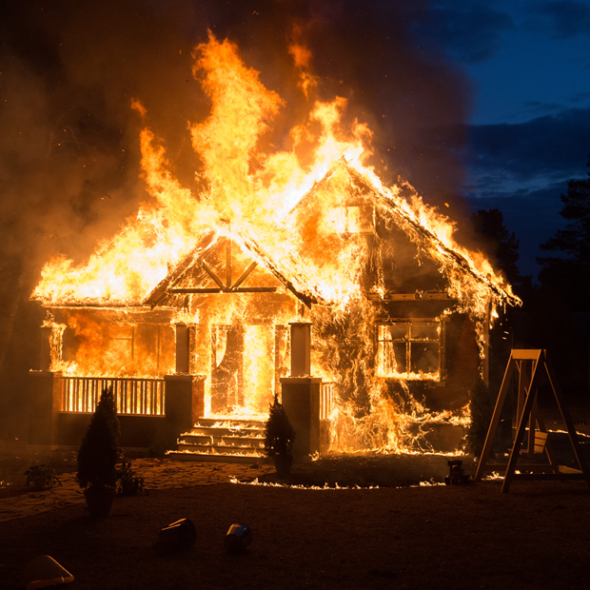 Expand with detectors for a safer home
With instant notifications on your phone, your home or vacation property remains secure even when you're away from home.
Start with a few articles, fall in love and expand when you want!

You utilize smart home components as alarm sensors and have the freedom to include a wide range of smart home components that you desire, such as light bulbs from Philips Hue or IKEA, electronic door locks from various manufacturers, thermostats and dimmers from Elko, or sensors from Samsung SmartThings, to name a few.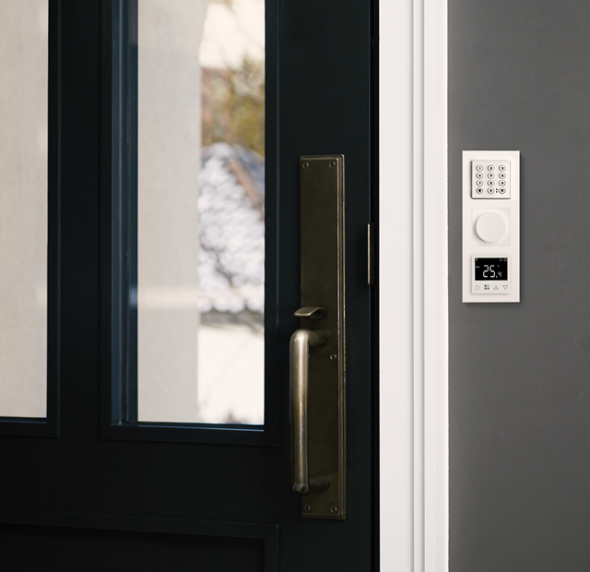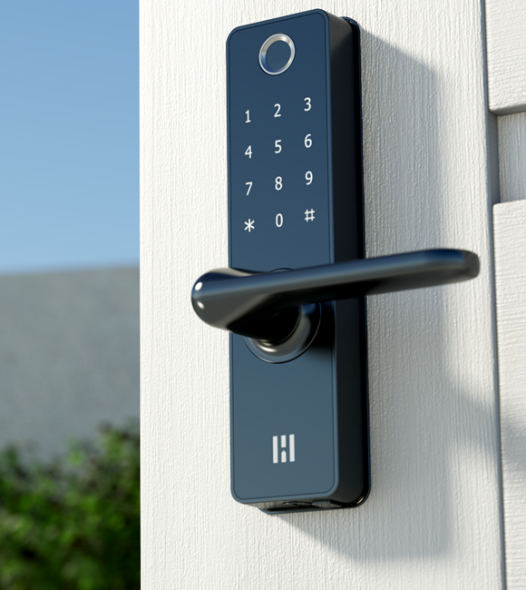 One app – multiple locations.
Keyless access, or pre-heat your home or cottage?

With Heimgard's smart home system, you can easily integrate an electronic door lock. This allows you to grant access to your cabin neighbor, for example, in the event of a leak. You can conveniently pre-heat your home or cottage, create customized lighting schedules to simulate occupancy, even while you're away.

Furthermore, you'll have complete visibility into your energy consumption, or ensure your beloved pet is safe and sound when you're at work.

What's more, you can effortlessly control your home, vacation property, and other places through a single, user-friendly app.
Popular products
Other customers have also been looking at: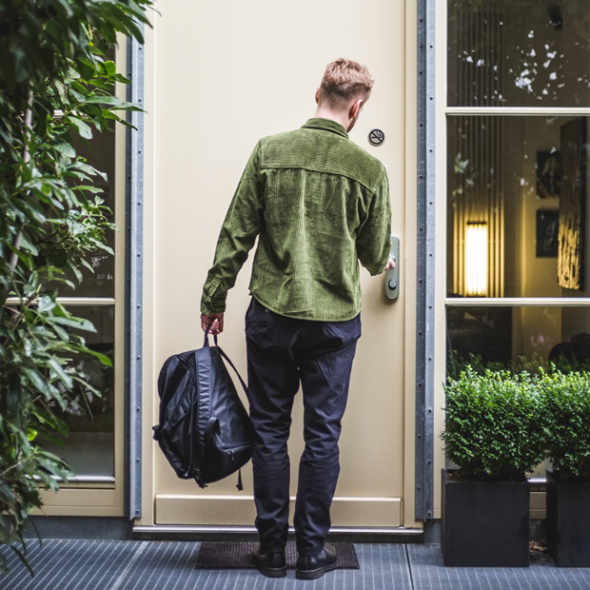 Uncompromised security

We and our engineers are extremely committed to ensuring that smart homes are also completely secure. That's why we have developed a unique technology where no usernames and passwords can get lost. Heimgard Hub, your own closed ecosystem where your data is completely private and highly secure against theft. We never compromise on security. That's what true smartness is all about. Next-generation smart homes the way a smart home should be.
Completely Flexible – Connect your home with Heimgard
Discover the endless possibilities of a Heimgard smart home system.