Different people want different alerts from their smart home. For some, it's enough to be notified if detectors for fire, water, gas, or carbon monoxide are triggered, while others want ongoing updates about most things that happen.

In the Heimgard smart home app, you fortunately have the opportunity to choose for yourself what you want to be notified about, and where you want to be notified.

Settings for alerts in the Heimgard app can be found by pressing
…More (in the main menu at the bottom right corner) > Personal customization > Notifications
You can be notified of the following events
Security alarm silenced by
Recording limit on camera
Notification settings for each individual event are made under Advanced settings at the bottom of the page.
Push – SMS – E-post
Push notification | You receive a push message on your phone in line with notifications from other apps such as Facebook.

SMS | The alert is sent as an SMS to the number you have registered in the notification menu.

Email | You will receive an email with the alert to the email address registered in the notification menu.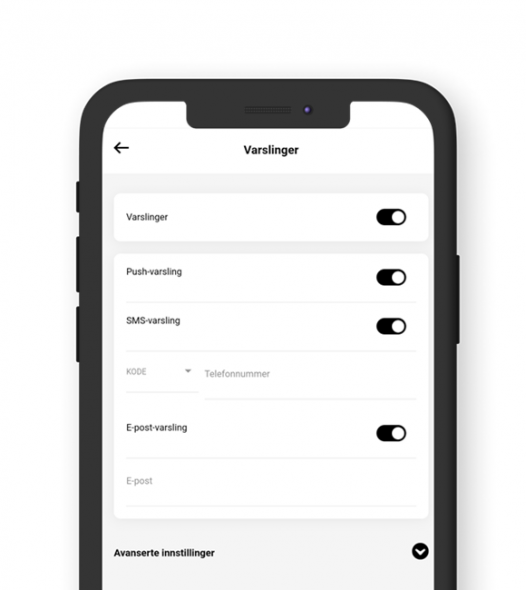 Accidents can just as well happen when you are away.
Expand your smart home with safety detectors from Heimgard, and get notified wherever you are if unforeseen events should occur.