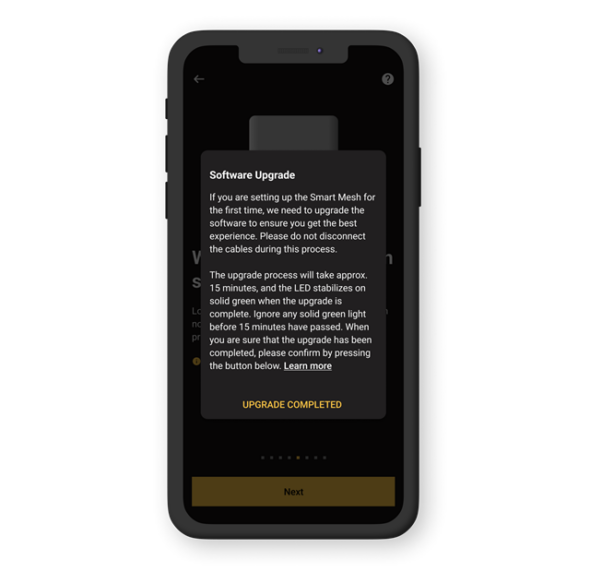 Over-the-air updates
Whenever there is a software upgrade relevant for your device, the update will happen over-the-air (OTA). It does not require any actions from your side, but it will interrupt the system for a few minutes. We always do our utmost to make sure the OTA updates are sent out during a time of day when the average usage is at the lowest, and that they are "packed" in a way that makes the interruption as short as possible.

It´s only when installing the Heimgard Smart Mesh for the first time that the OTA update takes as long as approx. 15 minutes.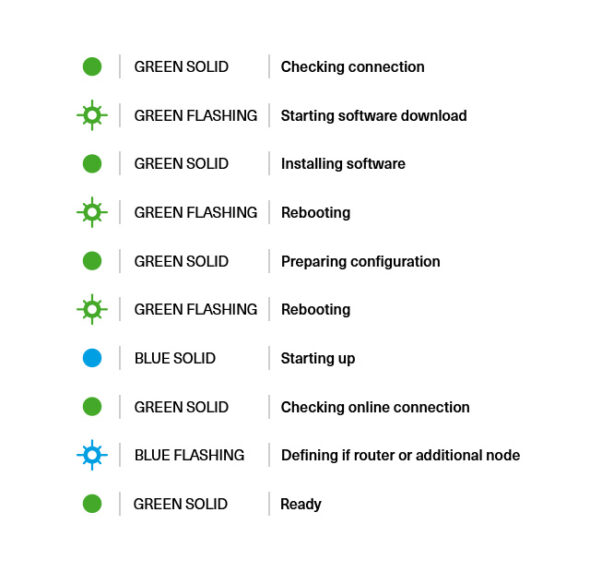 What to expect during the first time OTA upgrade
During the upgrade the Heimgard Smart Mesh reboots and the LED indicator on the back of the device changes state and color repeatadly. During several stages it may seem like the LED light have stabilized on solid green, but only a solid green light after approx. 15 minutes should be read as the sign of a complete upgrade.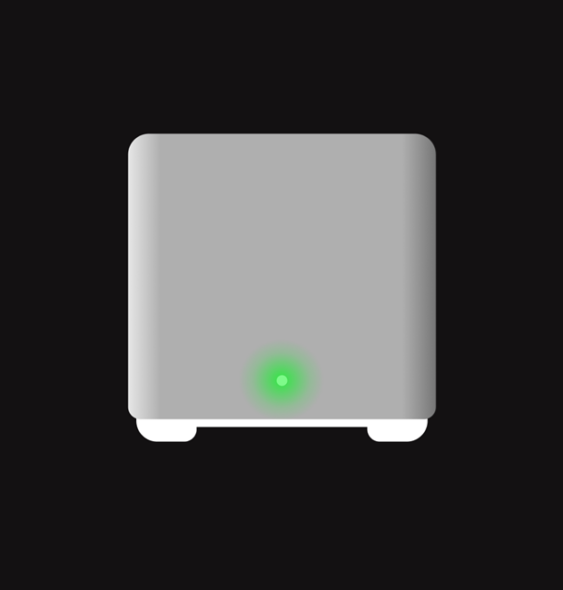 No need to watch the device or app during the upgrade
There is no need to watch the device during the upgrade, or to keep the Connect App open. In fact, the Connect App will time out after being idle a short while. This means that you can go do something else during the 15 minutes. When you return and can confirm that the LED light is stable solid green, you open the app again, click through the first start screens (again) and when you get to the Software Upgrade screen you can simply press the "Upgrade Complete" button.

You are now ready to proceed with the set-up of your new Heimgard Smart Mesh.
What to expect from your Heimgard Smart Mesh system
With the Heimgard Wi-Fi 6 Smart Mesh router, you have a robust Wi-Fi solution based on the latest technology. It can handle the growing number of devices and the increase in data traffic, and at the same time provide strong signal throughout the house with up to 750m2 coverage.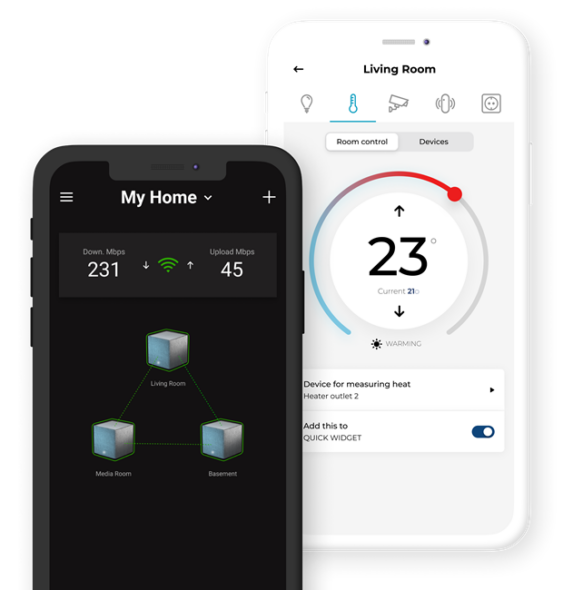 More than just great Wi-Fi
Unlike most other Wi-Fi routers and mesh systems, the Heimgard Smart Mesh also has a smart home hub built in. It runs on the Zigbee platform which means that you can connect a wide range of smart products from Heimgard or from other leading brands, like Google, Samsung, and Ikea, giving you full control of your home through our easy-to-use app.

Developed in Norway, with security and privacy at its core, our range of quality network products come in a stylish Nordic design, allowing for optimal placement, ensuring the highest level of connectivity to support the increasing number of devices in your home.

Learn how smart homes can improve your daily life!
Visit the Olsen's in the Heimgard online experience center, and see how smart home technology ease their daily life.
Visit the Heimgard online experience