"Phew, it's so cold here!" If you've said this out loud more than twice when you arrive at the cabin, you should read on. Because with a simple "tap" on your mobile, the cold welcome can be replaced with a comfortable room temperature.
"Ring hytta varm" which means "Call the cabin warm", has become a term in Norway – the words most people google when they seek info on how they can remotely control the heat sources at the cabin. Also called cabin management. Strange really, because you don't call. It's much simpler than that.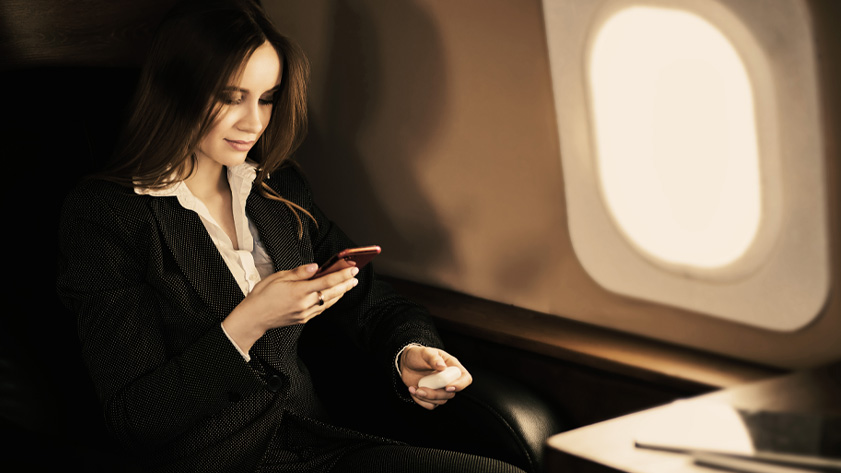 Simple and comfortable
With Heimgard's smart home system, you notify the cabin that you are on your way, with a simple "tap" in the Heimgard app. The smart home hub in the cabin receives the message from the app, and sets the heat sources to the desired temperature. When you arrive, the cabin is nice and warm. Simple and comfortable. And that's what's at the core of Heimgard's smart home solutions. To create comfort, without necessarily screaming luxury.
Cabin starter pack
Heimgard has several smart starter packs. The smart cabin package is one of them. A smart security and heating control system for the cabin. Perfect for cabin owners for several reasons. You can easily remotely control the heat sources so that you arrive at a nice and warm cabin. You sleep safer with an optical smoke detector, and you can keep an eye or two on the cabin via a camera and a temperature and humidity sensor. It is also very easy to expand with more smart features, if you want that later. On top of it all, you can choose a smart home hub that has built-in mobile broadband. Smart in itself, just that.
Get started with a cabin starter pack
"Tapp" your cabin warm. It's simple. Smart. And fun!
Simple to install. Easy to expand.
Cabins are often empty for longer periods. If you later want to expand with, for example, an outdoor camera, you can monitor the amount of snow and see if the roof needs to be shoveled. Or you can add a smoke detector or two. It's almost as simple as snapping your fingers. You can definitely install the system and components yourself. Guaranteed.
With a leak detector in the bathroom and kitchen, you can get a message in the app if a water leak should occur. And with a smart electronic door lock, you can quickly let in the cabin neighbor or plumber, if necessary. With a code lock, you can also share one-time codes, which makes it much easier to rent out the cabin in periods you don't use it. Smart, isn't it?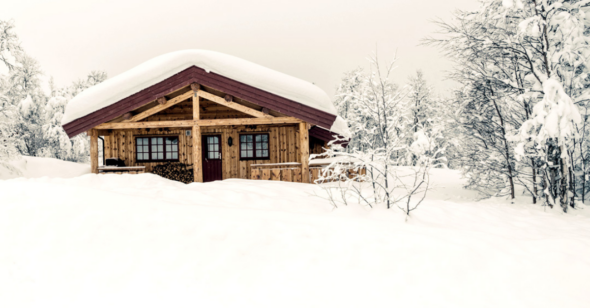 Full freedom of choice. Uncompromising security.
If you didn't know it before, Heimgard is a Norwegian company that develops smart home solutions for Nordic homes. The technology is completely unique. Heimgard is compatible with many other brands and smart home solutions such as: IKEA, Philips Hue, Elko, Google Assistant, and Samsung SmartThings. You can freely choose the products you want, and control them all easily from the Heimgard app. At the same time, security is top-notch. All data is stored locally in your Heimgard Hub. Your own little, closed ecosystem where all data is completely private and completely theft-proof. Completely safe, yet completely open. As Heimgard believes smart homes should be."
Want more inspiration?
Keyless access
Are you renting out your home this summer?
Short-term rental of homes or cabins is becoming increasingly popular. But as a host, it can be challenging to ensure that guests have a seamless experience while you maintain control over the property. This is where Heimgard comes in.
Keyless access
Skal du leie ut boligen i sommer?
Kortidsutleie av bolig eller hytte blir stadig mer populært. Men som vert kan det være utfordrende å sikre at gjestene har en problemfri opplevelse samtidig som du opprettholder kontroll over eiendommen. Det er her Heimgard kommer inn i bildet.