On a general basis, one can say that an optimized smart home can reduce electricity consumption by as much as 20-30%. Most of us don't have an 'optimized smart home', but there is still good money to save by doing something.

With the Heimgard app and a smart Hub installed, you can easily use smart products from Heimgard and a number of other manufacturers. Below we have gathered some concrete tips that can help you get started – even if you have a house of an older vintage.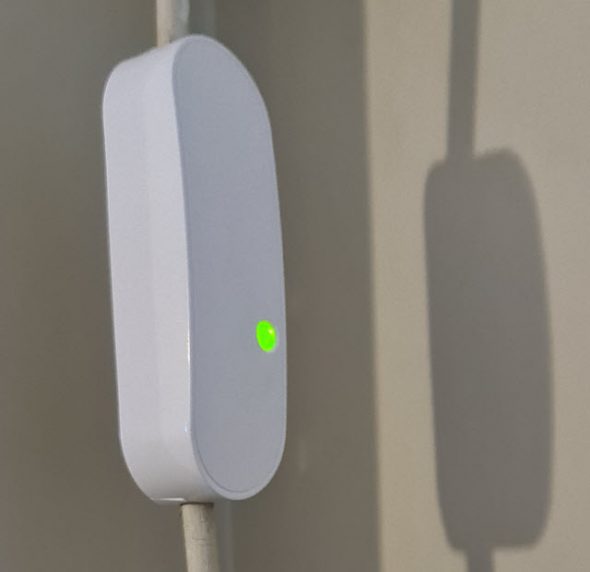 Water heater
Heating is often what draws the most electricity in a household, and especially the water heater is to blame.
By connecting the heater to a 16A smart cable, you can easily program it in the Heimgard app to do the heating at night or other times when the electricity is cheaper. You also have a full overview of energy consumption both in real-time and historically. This is a narrow thing for the electrician.

If you are still going to get an electrician to do a job, you can instead consider having our 16A In-wall switch installed, or alternatively, a 16A permanently mounted relay can also be used in the fuse box. Ask your electrician for more information.
Panel heaters and other heating
If you have panel heaters, you can use the simplest smart sockets, and again use the Heimgard app to control when they should be turned on or off.

If you add a temperature sensor, you can set up rules in the app based on the desired room temperature. In the living room, you can then lower the temperature during the day while the family is at work and school, but still ensure that it is comfortable when you come home for dinner. In the bedrooms, you can do it differently?

If you have a cabin, this setup can be especially beneficial. You can ensure that the cabin does not use unnecessary electricity, but is still comfortably heated when you arrive, or heated enough so that the pipes do not burst when you are not there.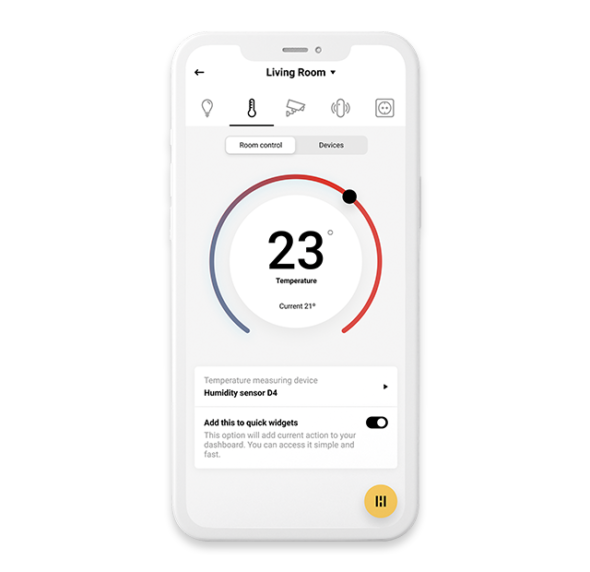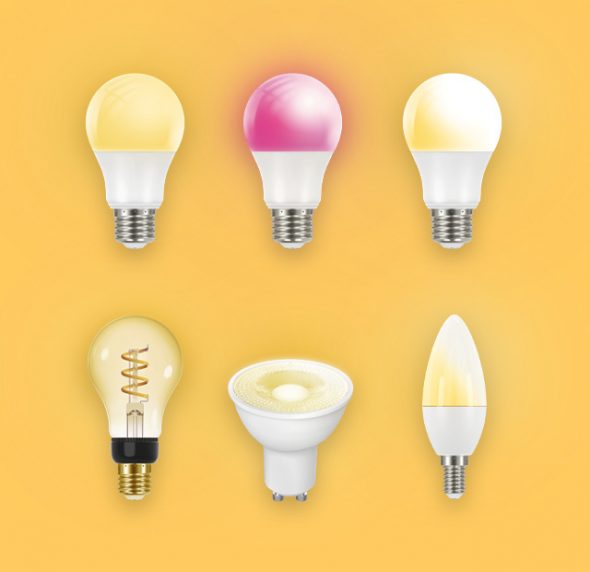 Lightning
Winter is the time for indoor coziness and comfort, and smart light bulbs are the perfect addition as you can adjust both the color and strength from the app. Also, our smart bulbs are based on LED, which lasts many light hours and is very efficient.

If you add one or more motion sensors, you can ensure that the lights turn on and off automatically when you enter or leave a room. This can be practical in rooms such as laundry room, storage room, bathroom, hallway, garage, or wardrobe.


Setting up a scene
Once you have connected some smart 'gadgets,' you can start experimenting with scenes.
'Good morning' can be an example of a useful scene. When this is set up in the Heimgard app, you only need to press one button (or set a time in advance) to activate a series of actions that actually give you a good morning: turn on the coffee maker and radio in the kitchen, the lights in the youth room gradually dim up before the radio is also turned on there, turn off the water heater, open the garage door, and much more.

Whether it's 'movie night' or 'good morning,' creating scenes can make everyday life much easier, and with today's electricity prices – much cheaper.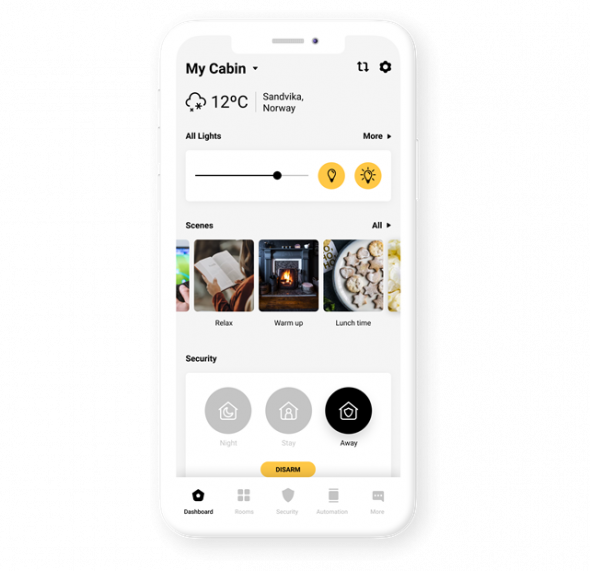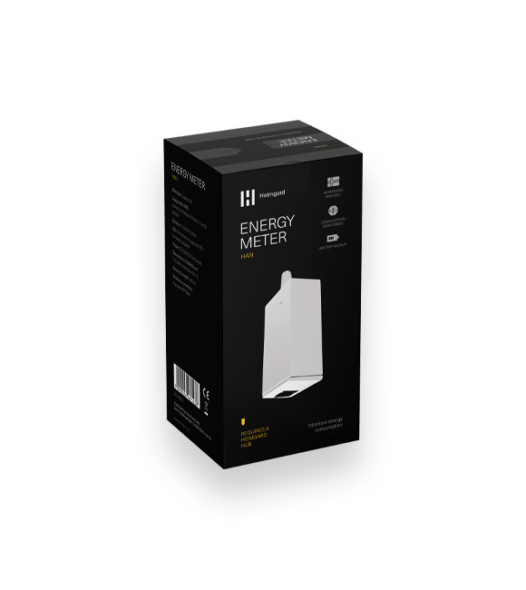 Full control with a power consumption meter
(HAN-adapter)
In Norway, we have all had an AMS meter installed in the fuse box. There is a HAN port there that provides several possibilities. If you plug Heimgard's power consumption meter into the HAN port, you can see details about your own electricity consumption in the app. You can also set up rules that turn off certain devices if power consumption goes above a certain level that you define. In this way, you can have full control over your own consumption and ensure that you do not exceed your own electricity budget.
How to install your Heimgard HAN power consumption meter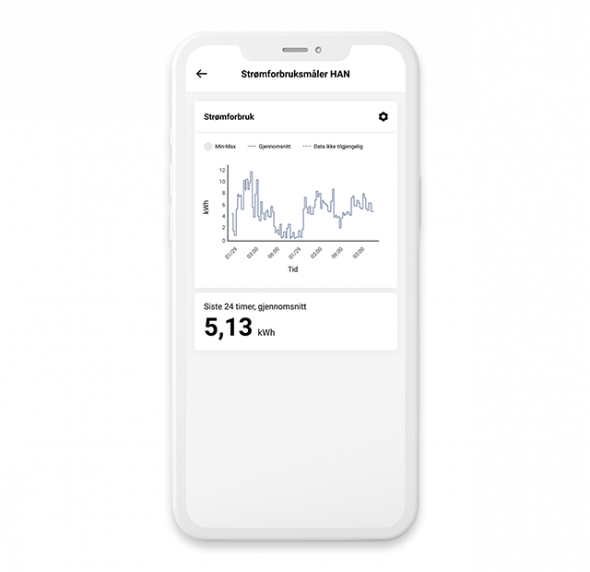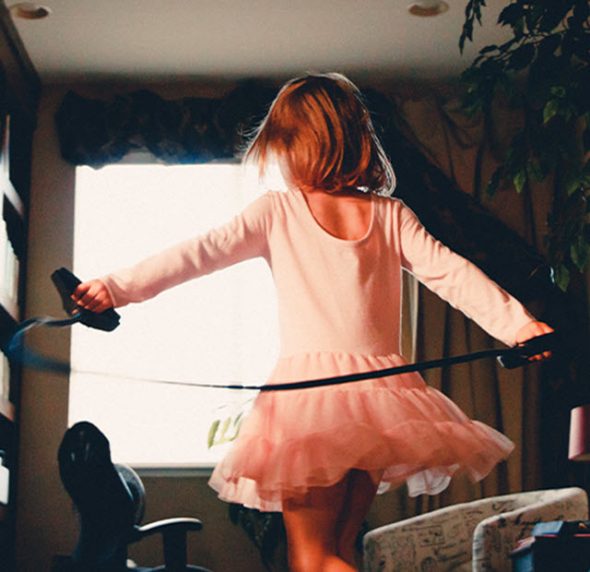 Full freedom to choose.
Uncompromising Security.
Heimgard has an open smart home platform, which means that you can connect a variety of smart products from brands other than our own. This means that you can buy light bulbs from IKEA or Philips Hue, 16A smart cable from Develco, or connect to Hey Google for voice control.

The choice is yours. With the Heimgard app, you can safely control everything you want in your home. And with the Heimgard Hub, the brain of the system, you have your own little ecosystem where all data is stored locally, and the risk of data breaches is minimized.